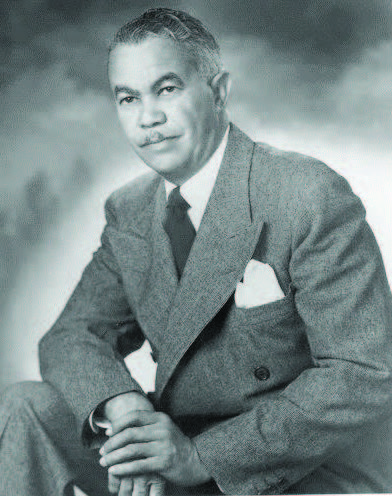 The building was designed by celebrated Los Angeles architect Paul Revere Williams (1894-1980), who was tasked with creating a low-cost, minimalist-style tower building to house the psychology department.
Williams designed more than 2,500 buildings in Los Angeles and around the world over a career spanning five decades. He was the first African-American architect to become a member of the American Institute of Architects (AIA) in 1923, and in 1957 he was inducted as the AIA's first African-American fellow.
Against all odds, Williams forged a successful career designing innovative and graceful homes for wealthy L.A. socialites and celebrities like Frank Sinatra and Cary Grant. He also designed St. Jude's Hospital and the iconic Polo Lounge at the Beverly Hills Hotel. He served on many municipal, state and federal commissions and was active in political and social organizations. In 2017, Williams was posthumously awarded the AIA Gold Medal, the Institute's highest honor.
UCLA continues to honor his legacy by preserving and renovating this building and the other building he designed for the campus: the La Kretz Botany Building (renovation 2018).